A yoga blog can be a great way to learn more about the yogic lifestyle and connect with other like-minded individuals. Whether you're looking for information on yoga poses, and meditation techniques, or simply wanting to read about others' experiences with yoga, there's sure to be a yoga blog out there for you. In addition to providing valuable insights and tips, yoga blogs can also be a great source of motivation and inspiration.
So if you're interested in learning more about yoga, be sure to check out some of the many excellent yoga blogs available here. You may just find that they provide the perfect balance of information and motivation to help you on your yogic journey.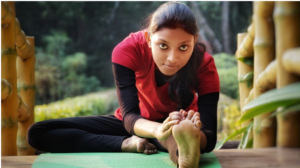 Blog
Yoga is an ancient practice that has been around for centuries and is known to be a great way to improve physical and mental health.
Read More »