14-DAYS WEIGHT LOSS YOGA BOOTCAMP

It's time to start your journey towards a more confident you
From Jan 23nd to Feb 9th, 2023
9:30am & 7:30pm | Monday to Friday
This 14-Day Yoga for Weight Loss Bootcamp is designed to help jumpstart this transformation through rigorous and dynamic classes that will begin giving visible results in just two weeks – especially when paired with healthy eating habits! Improving health, body image, and self-confidence can all be yours if you take the first step on this incredible journey today.
Get fit and feel vibrant with this convenient program! Lose weight, tone up, and strengthen your muscles in no time. Enjoy a range of vinyasa flow classes to power to cardio– each class ranging from 60-minutes for optimal results without overcommitting yourself. 
Don't wait any longer – start off on the path towards feeling healthier today!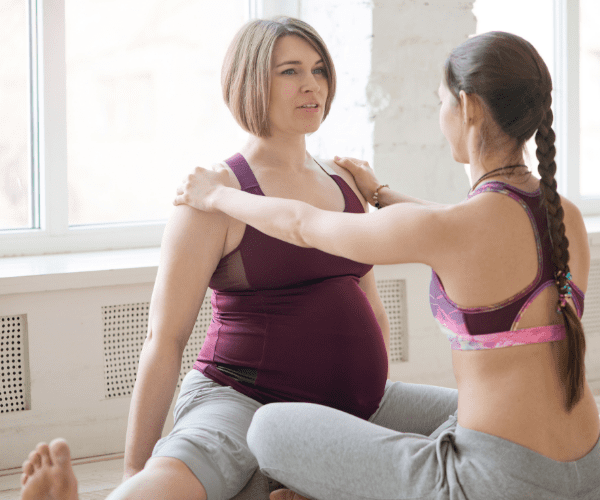 14- DAYS WEIGHT LOSS YOGA BOOTCAMP
Reawaken The Body & Mind
 Reawaken body & mind with an invigorating 60 minute power yoga session! Develop a stronger and healthier physique through creative squats, lunges and push-ups. Balance your energy levels while stress dissolves away – Sumit Manav will hold space for you to remember that self care is key in any wellness jouney. By taking the time to give back yourself during this class, accept all of what makes you uniquely worthy – then watch as awareness enters into how best nourish your being with breathwork, nutrition or much deserved rest.
Dynamic Flow
This dynamic and energizing yoga class is the perfect way to invigorate both your body and mind! Pushing yourself in these traditional as well as modern postures will help you tone up, build strength, increase mobility, heighten endurance – all while bringing positivity into your life. If taken seriously enough but also not too seriously at the same time, there's no doubt that this fun-filled experience can truly transform any individual for the better. So come join us on our wellness journey today – let's get those results together!
Shred the Extra Pounds
The class will amp up its intensity with the addition of lightweights and bring heat to your entire body. You'll start off standing, building strength from head-to-toe then follow it up by honing in on core work for an all around sweat session!
Cradio with Flow
Get your body ready for the ultimate challenge with a 60-minute Vinaysa Cardio Express class. Expect to power through movement, invigorate every muscle and push yourself further than ever thought imaginable – all while perspiring like never before! In order to keep going, stay hydrated. This is an intense cardiovascular yoga workout that will truly test you – but it's ideal when you're looking to give your practice an extra boost in intensity!
Build Strength & Burn Fat
Transform your upper body strength and discover the power of Yoga flow! With heavy emphasis on key exercises like plank, forearm planks, reverse table top & chaturanga – this physically challenging class will help you build strong shoulders, triceps chest and back over time. Measure your progress with each visit to see how far you've come in just a few weeks!
Burn, Heat & Rest
In times where striving for maximum output is prized above all else, Brene Brown reminds us of the necessity and power in taking a break. Through embracing courage over exhaustion we can practice an invigorating 60 minutes on our mats before allowing much-needed rest from life's hustle to set back in.
Shred, Strengthen & Tone
Get ready to kick your lower half into shape with this glute-sculpting, heart pumping class! We'll combine both bootcamp and barre moves as well as classic yoga postures for a thrilling sweat session. You can expect lots of focused reps designed to strengthen and tone those buns while we also take time in the middle part of class to stretch out all the muscles you just worked up. Our goal is give you an intense workout that will target your backside quickly – say goodbye bulky thighs hello toned tush!
Honoring Your Body
Our bodies are a complex, beautiful mystery for us to unravel. Instead of feeling frustrated by the unknowns and complexities, let's embrace them with wonderment and appreciation! Join Sumit in this class as he guides you through an energizing 60-minute yoga flow paired with meditation; pursue health from both within and without – honoring your body along the way. Let's move towards greater well-being together!
Transform & Nourish
Transform your body and nourish your spirit with Yogi-Na! We invite you to practice 99 Vinaysa flow postures in our high intensity yoga class, designed to tone muscles and burn fat. And that's not all – we'll take time for Pranayama breathing techniques plus a meditation focusing on the heart chakra (Anahata), which is said to open us up towards unconditional love, peace and inner healing. Join us today for an energizing journey of physical fitness combined with spiritual upliftment!
Unleash Your Inner Strength
Unleash your inner strength with our Power Yoga classes! Featuring a motivating playlist, this class provides an energizing atmosphere where you can set the mental and physical bar high. Designed to target every muscle group while soothing your mind, get ready for long holds in postures ranging from beginner-friendly level to advanced arm balances – no matter what fatigue will become just another challenge that only makes you stronger!
Ccreative Yoga To Burn
Ready to turn up the heat? Just 60 minutes and you'll be firing on all cylinders, weaving together yoga stretches and yoga strength exercises to build lean muscles. This creative yoga class is for time-crunched exercisers or those looking for an extra boost of cardio – torch calories as your body gets stronger!
Unlock Physical Release
Reconnect with your innermost self and journey towards wholeness with Sumit Manav's yoga sculpting session. In this 60 minute practice, we will explore the power of breath to cultivate love for oneself as well as others while providing a soothing cool down that helps balance chakras. Unlock physical release and spiritual growth through connecting back to yourself today!
Cardio + Strength
Looking to strengthen your body and mind? This challenging experience will help you target those stubborn fat areas, starting with Surya Namaskar towards the sun and chakras. The intensity gradually increases before ending in meditation, pranayama, and shavasana – helping each attendee focus on activating their creative expression through Svadhisthana Chakra located above the pubic bone below the navel. Harness both strength physically and mentally today!
Celebration
Let's celebrate the end of our 14-day yoga journey with joy and love! Our Yoga Shred challenge combines all the meditative benefits of traditional Yogic poses, alongside High Intensity Interval Training to offer ultimate balance, strength building, cardio exercise and muscular sculpting for an unbeatable whole-body transformation.
Book Now & Start The Weight Loss Jounrey
14-Days Weight Loss Yoga Bootcamp (In Studio)
14-Days Weight Loss Yoga Bootcamp
14-Days Weight Loss Yoga Bootcamp (Virtual)
14-Days Weight Lsos Yoga Bootcamp