MEDITATION & MIND MANAGEMNET
SATURDAY 17 JUNE 2023
9 : 30 A M - 5 P M
Our Corporate Mindfulness Workplace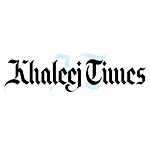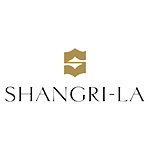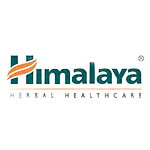 The Saw Swee Hock Centre, 1 Sheffield Street, London, WC2A 2AP
LONDON
The 'Man who Changed His Brain'
Welcome to the world of Sumit Manav, a remarkable individual who has harnessed the power of meditation to transform not only his own life but also the lives of countless others
At the Meditation & Mind Management special event, Sumit Manav will share his groundbreaking healing meditation techniques, which are based on an ancient meditation method renowned for balancing energy centers and promoting the body's natural healing processes.
Through his teachings, Sumit empowers individuals to tap into the limitless potential of their own minds and bodies. He provides practical tools and insights to guide participants on a transformative journey towards inner peace, emotional well-being, and physical vitality.
Sumit's approach is rooted in a deep understanding of the power of meditation and its ability to create positive shifts in consciousness. Drawing from both ancient wisdom and cutting-edge scientific research, he offers a unique blend of timeless practices and modern insights to help individuals harness their full potential.
Meditation Lessons & Practice sessions covering the following topics:
I highly recommend Lifestyle Yoga, Dxb, Online classes, it is a fantastic way to get a challenging and good workout.! They have a variety of classes for all levels of practice. Lifestyle Yoga is a tailored yoga practice that.
I really enjoyed the classes. The trainers were very professional. Lifestyle yoga different from those classes i have attended before. They are making sure you actually do Yoga
Looking back at this picture, I can confidently say that the best thing I did for myself is getting into YOGA. YOGA is said to be for the purpose of uniting the mind, body, and spirit.
Since joining Sumit and the group on the best Yoga retreat in the Himalayas this March, I have felt a very positive change to my life! Not only have I experienced an authentic yogic practice, I have also made new friends.
HEAL WITH SOLFEGGIO FREQUENCIES
Ancient Solfeggio sound frequencies have the potential to repair your DNA and upgrade your system.
Ray Behan's guided Solfeggio meditations feature original compositions designed to balance the energy centres and heal the body.

ROOT CHAKRA
When this energy centre is balanced, you will heal any issues with your adrenal glands, your colon, kidneys, bones, and muscles as well as improving blood flow allowing your heart to send nutrients to your body tissues. You will experience a greater sense of identity, resulting in an enhanced relationship with yourself, your partner and all those around you.

SACRAL CHAKRA
By balancing this energy centre, you will solve any bladder problems, issues with your reproductive organs, prostate, pelvis gallstones and kidney stones. You will feel more pleasure and bliss as well as activate your creative brain.

SOLAR PLEXUS CHAKRA
Balancing your Solar Plexus solves digestive issues, aids in healing from diabetes, adrenal organ illness, emotional stress, stomach ulcers and hypoglycaemia. You will raise your determination and self-esteem as well as connecting with your true personality
HEART CHAKRA
With your Heart Chakra balanced you will build your immune system to fight cancers. It also affects your thymus, the gland located between your lungs, responsible for the production of your white blood cells. Balancing this centre helps with high blood pressure, heart problems, asthma, lung disease and circulatory issues. Balanced, this energy centre helps fight heart disease, breast problems, as well as shoulder and upper arm pain. You will fill your body with a sense of joy, gratitude, love and compassion.
THROAT CHAKRA
When this energy centre is balanced, you will be free from issues such as nervousness, anxiety, neck, nose and teeth problems. Your words will flow freely as you can speak your true voice and express yourself without fear, enjoying a higher level of self-expression. You'll enjoy honest and truthful communication.
THIRD EYE CHAKRA
By balancing your Third Eye Chakra, you can help your body recover from glaucoma. You'll be free from headaches, neurological problems, pituitary gland disease, central nervous system problems as well as issues with your senses and left eye. In balance you'll feel a connection to divine knowledge as you tap into the language of the universe. You'll become more intuitive and access the universal centre of wisdom. You will have the clarity you need to focus on the big picture, enjoying a higher level of ingenuity.

CROWN CHAKRA
Balancing your Crown Chakra will help in your struggle with depression and epilepsy. You will raise your comprehension and feel more energetic and less exhausted. It assists with right eye problems. It opens your gateway to a higher alternate reality giving you a sense of oneness. You'll have unshakable trust in your inner guidance, as you enter your highest vibrational state. Balancing your Crown Chakra brings any system into balance.