YIN YOGA TEACHER TRAINING
UK DATES: MAY 20TH, 21ST, 27TH, 28TH AND 29TH, 2023
Transform your skillset with the support of legendary Yogi Sumit Manav; join his 5-day, 50 hour Immersion into Yin Yoga Teacher Training.
Enhance and discover new modalities to masterfully share this ancient yoga wisdom – so you can help others reach their fullest potential!
We never share your information
Are you looking for in-depth Yin Yoga Teacher Training?
This 50-hour course is designed to give you the skills and confidence you need to become a successful Yin Yoga instructor. You'll learn from Sumit Manav, an expert in the field and founder of Manav Yoga & Lifestyle Yoga.
With this training, you'll be able to teach Yin Yoga with authority and help others improve their practice. It's the perfect way to start your career as a yoga teacher.
Sign up today and get started on your journey to becoming a successful Yin Yoga instructor!
INTERNATIONAL ACCREDETION
Teach worldwide or wherever you would like to with our accredited course. After completion of the course, you will receive an internationally accredited Yoga teacher certification.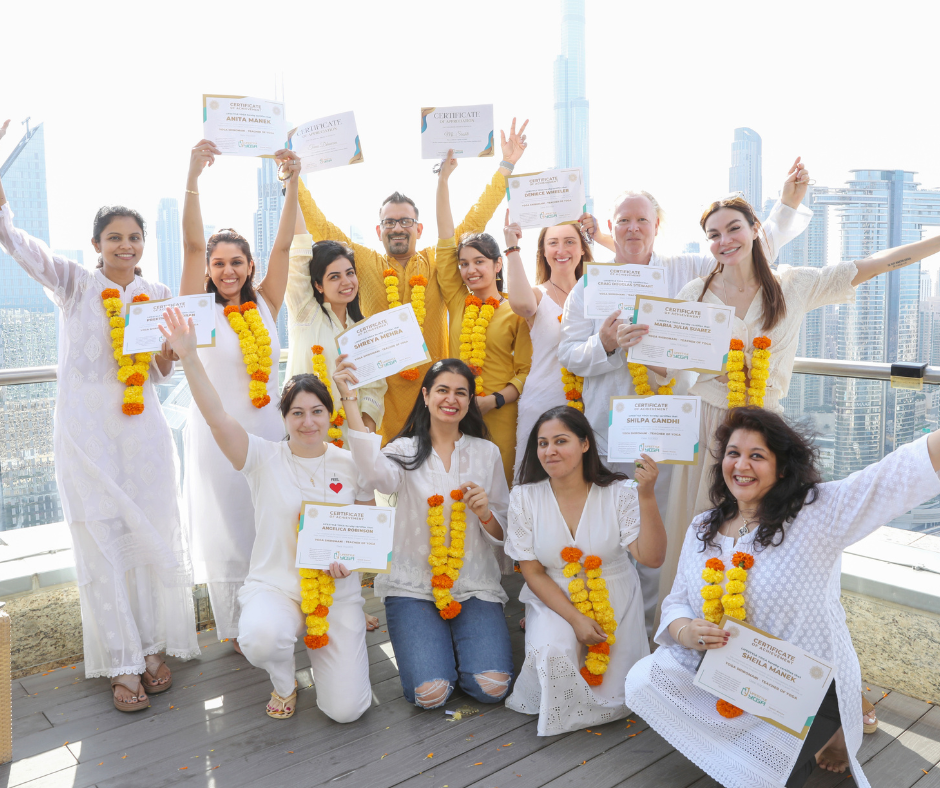 We strive to find a balance between our flaws and strengths, allowing us to live life in harmony with ourselves. Perfection is not something we can attain; however, wholeness comes when we embrace all that makes up who we are. Sumit Manav
Yin Yoga is the perfect complement to dynamic practices, allowing us access and exercise of our deeper physiological structures. By combining Yin's focus on ligaments, joints, fascial networks and bones with a more active Yang practice we achieve total body wellness – optimizing health and vibrant living.
A modern yogi, with a vision & mission of spreding health, happiness and peace to the world.A celebrated Yoga personality, acknowledged as one of the top 10 Yoga teachers from India. His revolutionary fitness techniques have been well acclaimed by both regional and international media. By understanding modern lifestyles, he has successfully created a fusion of ancient Yoga practices to cure many vexing lifestyle ailments through his brand Lifestyle Yoga.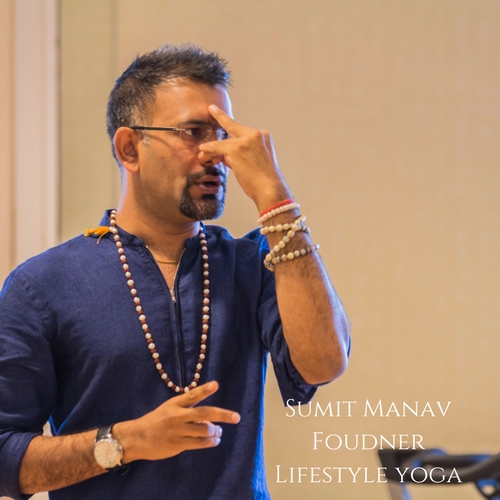 YIN YOGA COURSE CURRICULUM LEVEL-1
Achieve unparalleled knowledge in Yoga instruction with a 50-hour Yin Yoga certification! Led by Sumit Manav, this comprehensive program comprises two progressional modules spanning five days – full of detailed lectures accompanied with movement play and classes to ensure the concepts are fully integrated into your teaching. 
Get ready for an extraordinary experience that will revolutionize how you understand and practice yoga forever.
WORLDWIDE YOGA ACCREDITED CERTIFICATION
With a Lifestyle Yoga certificate, you can teach Yin Yoga worldwide. Our In-Person 50-Hour Yin Yoga teacher training course is accredited with Yoga Alliance USA.
Yin Practice & Concept (Yin Practice & Yin Concept)
Teaching methodology of Yin Yoga
50-Hour Yin Yoga Level -1
50-Hour Yin Yoga Level -1
Frequently Asked Questions
Yoga practitioners who want to learn about yin yoga, how to practice it and teach it. Yoga teachers who want to learn Yin yoga to expand their scope of teaching. Self Improvement and who want to teach to Friends and Family Yoga studios and yoga school owners who want to add value to the classes they offer to their clients. −Yin Yoga TTC 50 hours will be running from 9:00 am – 5:00 pm over the following dates
09.00 AM – 09.45 AM: Morning Pranayama & Meditation
09.45 AM – 11.30 AM: Morning Asana Practice
11.30 AM – 12:30 PM: Theory Sessions
12:30 PM – 1:00 PM: Yoga Nidra Practice
01.00 PM – 02.30 PM: Lunch Break & homework
02.30 PM – 03.30 PM: Art of Teaching (Workshop)
03.30 PM – 05.00 PM: Afternoon Yoga Practice / Analytical Training / Meditation or Breathing Techniques
Basic understanding and speaking of the English language
18 years old or over
Prior knowledge and experience of any style of yoga will be helpful
Should not be pregnant
A burning desire to grow and learn
I am completely new to Yin yoga, can I participate?
Yes, you can. Yin Yoga is for everyone and everybody.
I am very stiff, can I join Yin Yoga TTC?
Yes, you can. Guaranteed you will find yourself much more flexible and unwind after the course.
What is the age limit to join this course?
There is no age limit as long as you have a desire to learn.
Will I able to teach yin yoga afterwards?
Yes, that is Goal of this course to prepare you to teach and become the best in Yin Style.