A unique experience in Nepal that combines yoga,
hiking, breathwork, meditation and more. With,
the best view of Himalaya, Waterfalls, Sunsets and Full Moon.
Experience the true power of yoga & explore Nepal!
November 7th to 13th, 2022
Lifestyle Yoga brings to you an energising and revitalising Yoga & Breathwork Retreat in one of most spectacular Himalayan ranges located in Nepal!
From the colours and magic of Kathmandu's markets to the serenity of Himalayan trails, this 6 nights & 7 days Lifestyle Yoga & Breathwork Retreat offers an intriguing blend of well-paced Yoga sessions and excursions.
This retreat is designed to give you a complete experience of awakening yourself by cleansing and relaxing your mind through a combination of ancient Yoga practices and breathwork. This retreat is perfect for eliminating toxins through the massage of the organs and boosting prana into your Nadis (i.e. energy channels).
So, join us and experience Nepal from a different perspective as you explore Kathmandu & Pokhara Valley, where we will combine breathwork with hiking to de-stress, release toxins, rejuvenate & unlock the mind's power.
THE DOOR TO HEALTH & HAPPINESS
RECLAIM YOUR INNER CALM & JOY
Nepal is a Cardamom and Ginger Superpower. 'Visit Nepal and Spice Up Your Life'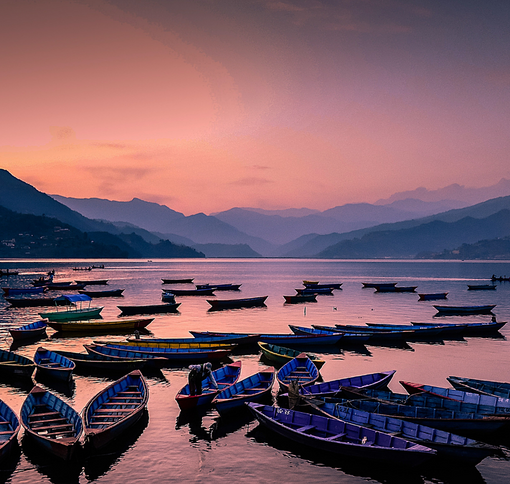 Meet Your Yoga & Wellness Guides
The Pause, Renew & rejuvenate retreat is overseen and managed by Sumit Manav. Sumit's journey began at the early age of 14 in a North Indian town in Uttar Pradesh (India). He then proceeded to the Himalayas, where he discovered Yoga as the path to human consciousness and overall well-being, under the spiritual guidance of Guru Shreeram Sharma Acharya. During his training, Sumit interacted with the mystics and it was this experience that brought him closer to understanding the physiology and psychology of the human body. In
2005, he earned his Post Graduate Diploma in Yoga Science and Human Consciousness from Haridwar in India, following which he started practicing as a professional Yoga Instructor. Today, with over 20 years of experience, Sumit continues to spread his wisdom of Yoga across the world (with his primary base in Dubai, UAE & the United Kingdom) by practicing and facilitating progressive yoga through dynamic asanas, pranayamas (breathing), meditation, spiritual and yogic counseling, reflex actions, yoga therapy and corporate wellness.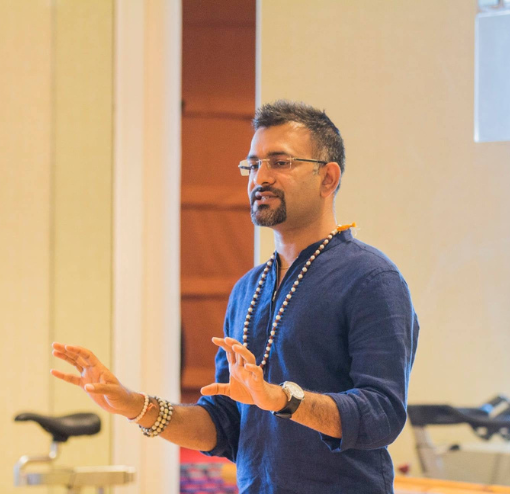 Excursions & hiking activities* with Guide, as per the below schedule:
Arrival in Kathmandu & and transfer to hotel Visit to Monkey Temple and Kathmandu Durbar Square (will be dependent on majority group's arrival time)
Overnight in Kathmandu
Kathmandu Valley Sightseeing
Overnight in Kathmandu
Kathmandu to Pokhara
World Peace Pagoda and Lake side-walk
Overnight in Pokhara
Drive Pokhara to Kande and hike to Australian Camp
Overnight in Local Teahouse
Hike from Australian Camp to Dhampus to Pokhara
Overnight in Pokhara
Pokhara to Kathmandu
Rest, Explore or Shopping
Overnight in Kathmandu
Final Departure & Transfer to Airport
Booking based on single occupancy for accommodation AED 4,999
Booking based on double occupancy for accommodation AED 4,599
Accommodation during the Retreat
Meals included:

Day 1: Welcome Dinner
Day 2: Breakfast, Lunch and Dinner
Day 3: Breakfast, Lunch and Dinner
Day 4: Breakfast, Lunch and Dinner
Day 5: Breakfast, Lunch and Dinner
Day 6: Breakfast, Lunch and Dinner
Day 7: Breakfast

All Yoga & Breathwork sessions
Guided excursions and hikes, along with transfers
Airport transfers
Annapurna Conservation Area Permit
All necessary trip transfers and city sightseeing in a comfortable private vehicle
Airfare cost
Meals not mentioned above, and any kinds of drinks
Personal expenses and extra activities not mentioned above
Travel Insurance
Visa
Payment: 100% to confirm your spot
Cancellation Policy: Non-refundable once the booking is made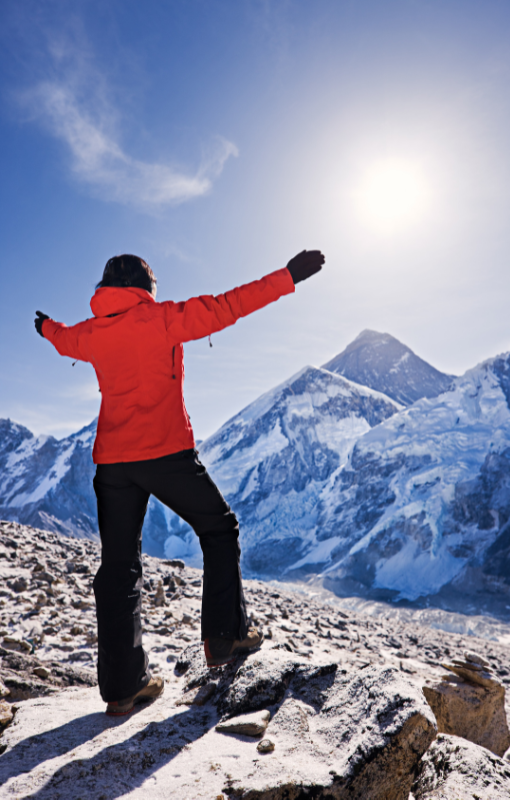 My first memory of Yoga is when I first saw my mother doing Sun Salutation when I was young. Since then and under the guidance of my mother I chose this path of wisdom and realization. I feel very proud that I am born in Haridwar (India), the place where the Holy River Ganges flows. I have completed my post-graduation degree in Yogic Science from Uttarakhand Sanskrit University. Along with this, I have undertaken several trainings for different Yoga practices (including Hatha yoga, Ashtanga yoga, Vinyasa yoga, Yin yoga), Pranayama, Shatkarma, Mantra Chanting and Meditation.My experience includes 6 years of teaching Yoga & Meditation in India & Dubai with Lifestyle Yoga, where I guided individuals across different stages of their Yoga practice – beginner to advanced. I have also coached individuals through therapeutic Yoga classes. , I joined Lifestyle Yoga to further spread my knowledge on Yoga & Meditation.
I truly believe that the more you devote yourself to this Yoga practice, the more you experience its benefits of healing, energizing and transforming yourself.
Upcoming Pause & Renew Programs