December 17th – 18th,
2021 DESERT YOGA & MEDITATION RETREAT  
We're beginning Autumn with a majestic Yoga & Meditation Retreat in one of the UAE's most enchanting spots; RAK Desert!
Awaken your sleeping energy, your strengths, your intuition, your passion and your tremendous mind power! This comprehensive Yoga & Meditation program is for everyone who seeks to experience the true peace within, and to explore the power of body & mind. 
The retreat includes a 1-night stay at the beautiful Campsite in the middle of the Desert.
Take some time out to connect with nature & yourself.
DAY 1 DESERT YOGA ITINERARY
Meeting at Oasis Centre Mall (Sheikh Zayed Road)
Arrival at Camp, enjoy the welcome coffee.
Session 1: Sunset Yin Yoga
What a way to start the Desert Yoga Retreat with a 90 minute Yin Yoga session. Yin yoga is for the joints more so than the other yoga practises that target the muscles as the stretches in Yin Yoga go deep into the connective tissue, ligaments, bones and joints. If you are a beginner you will love Yin Yoga as it is slow moving and many of the moves are done whilst on the floor with props such as bolsters and blocks to assist you into the best position possible.
Session 2: Breathwork & Trataka or Sun Ghazing Meditation
The breath is the bridge linking our mind and body. The practice of deep breathing helps to stimulate our parasympathetic nervous system, bringing us to a calm state.
Session 3: Chakra Meditation
Yoga is essentially based on the seven-chakra system that lies along the spine, from the base to the crown of the head, and each of these chakra points is responsible for the organs and gland's healthiness in its region. The chakras are not only responsible for the organs and glands, but this extends and contributes to our personality traits and characteristics. Of these seven chakras, one of the most important and fascinating is the Ajna Chakra or Third Eye.
Dinner & Desert Fun
Enjoy delicous arabic food and dance with the belly dancer. Enjoy the most amazing show in the middle of desert.
DAY 2 DESERT YOGA ITINERARY
Sunrise Yoga Flow, Pranayama & Dhyana
Traditionally, Yoga was practised at or just before sunrise, as a way to greet the sun and to welcome a new day.By being aware of the rhythms of the world and practising yoga as the sun rises, we tap into our own natural rhythms.Many of us are so caught up in the world of technology and work that we forget we too are a part of nature; and this morning routine is a reminder of our natural state of being.
Mindful walk in the Desert
Walking is a movement we do every day, and like breathing, is usually something we do without much thought.
Integrating mindfulness into movement has the added benefit of combining mental exercise with physical exercise. Studies abound showing that light walking for 20 minutes can help mild depression, anxiety, and attention, not to mention our physical wellness. And during COVID lockdowns, getting outside and taking care of our mental health is even more important.
Check-out from Bedouin Oasis Camp and head back to Dubai (you will drive in your own cars, in case you choose the option to not take shared transportation)
EXPERIENCE OF AN LIFETIME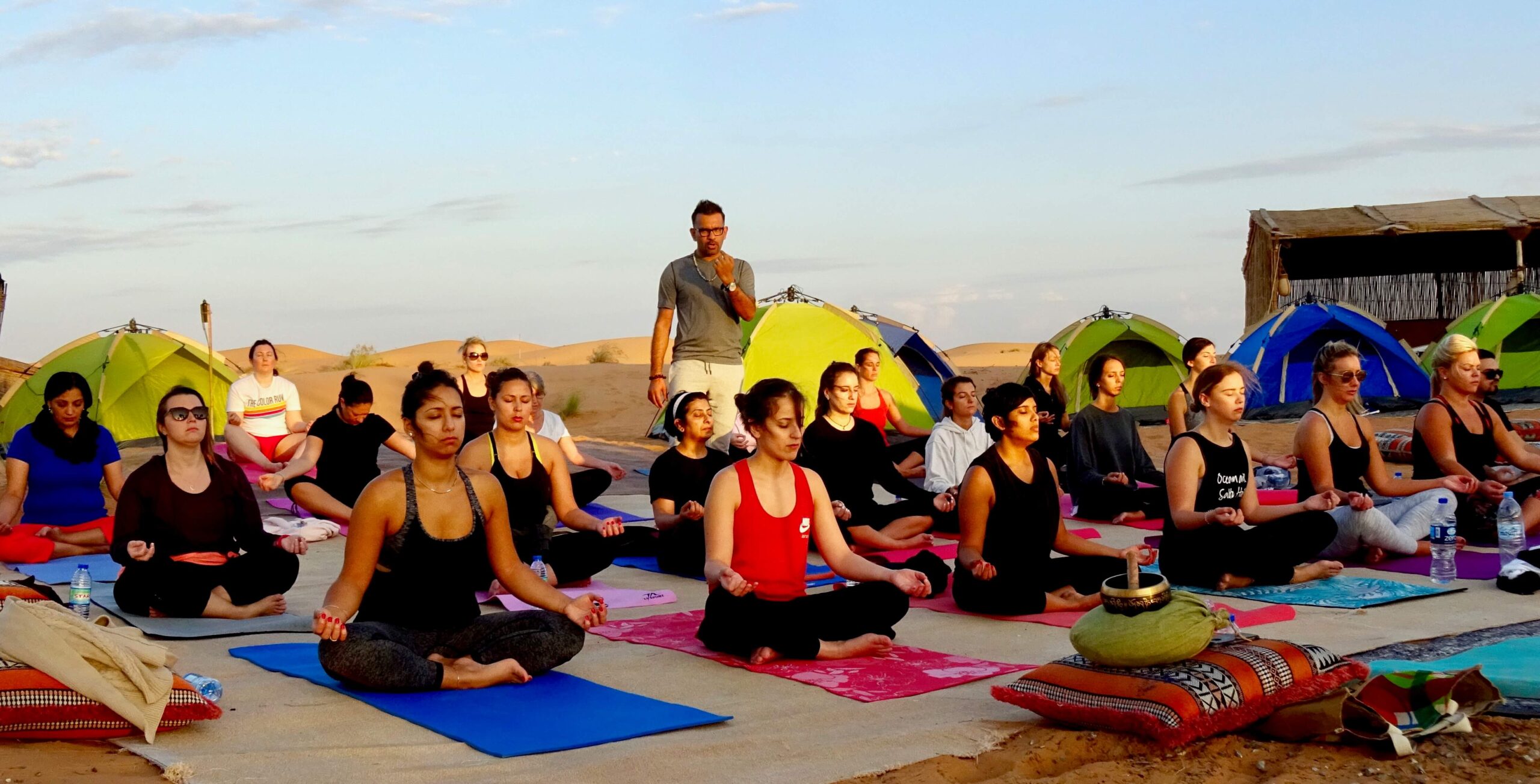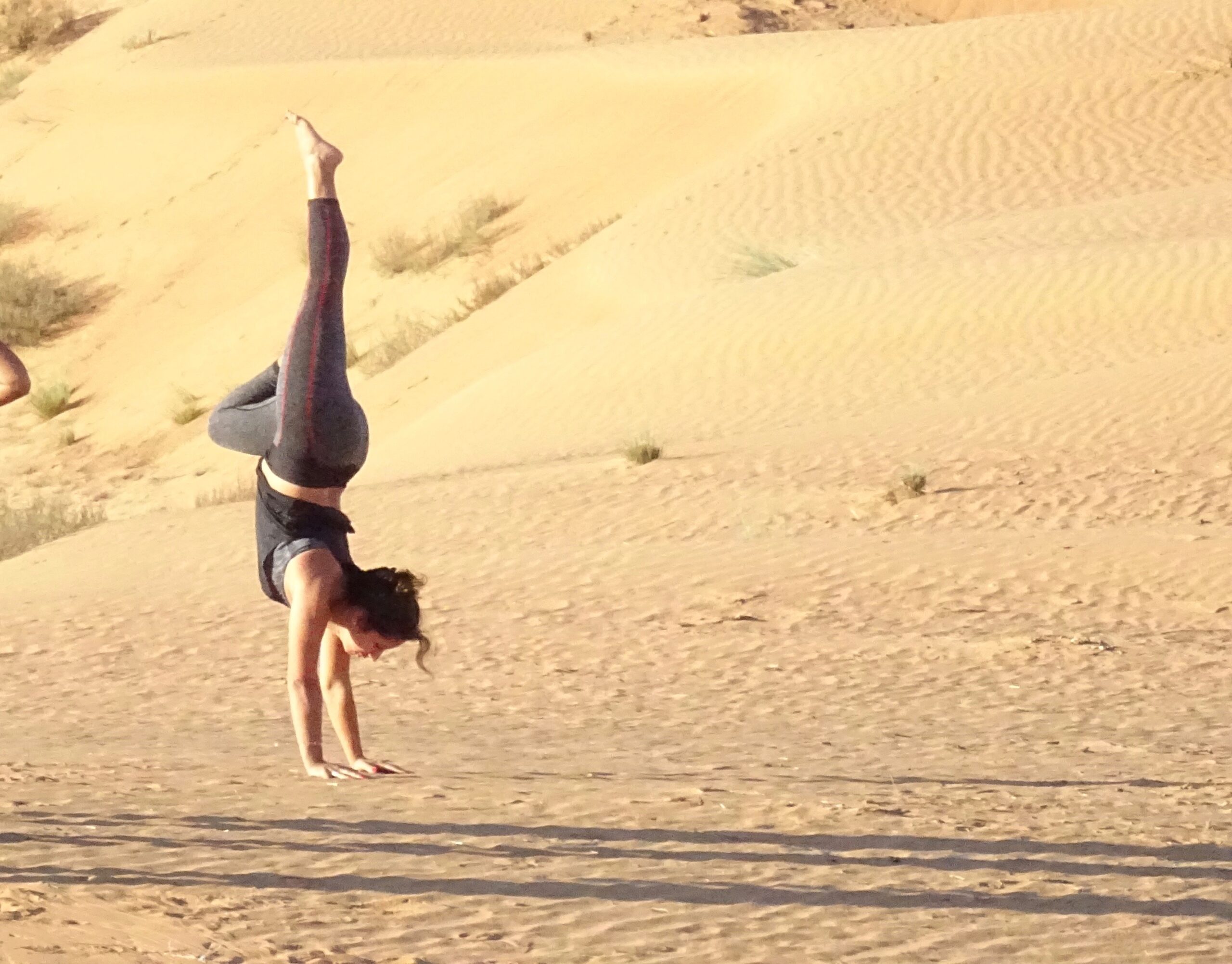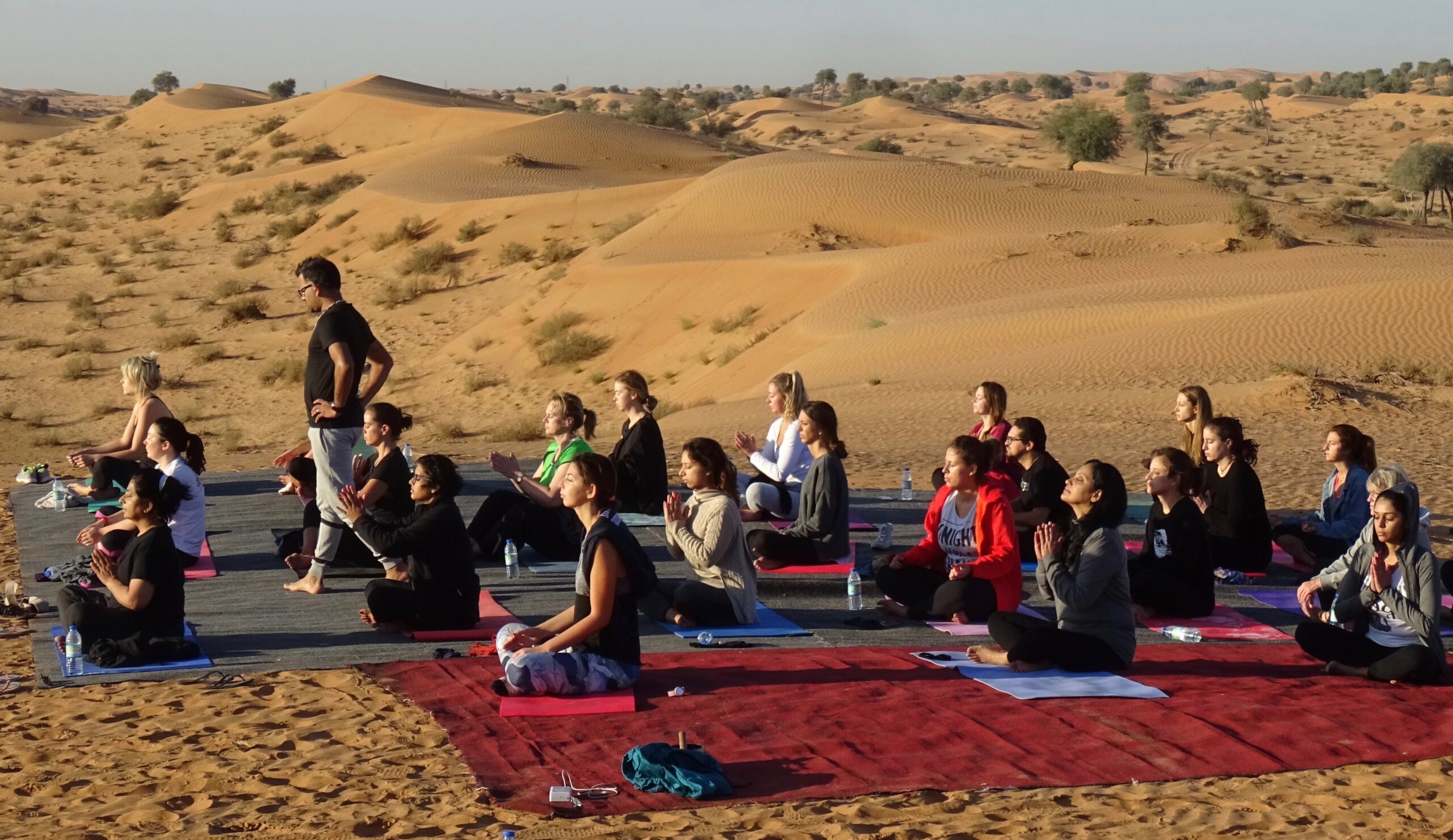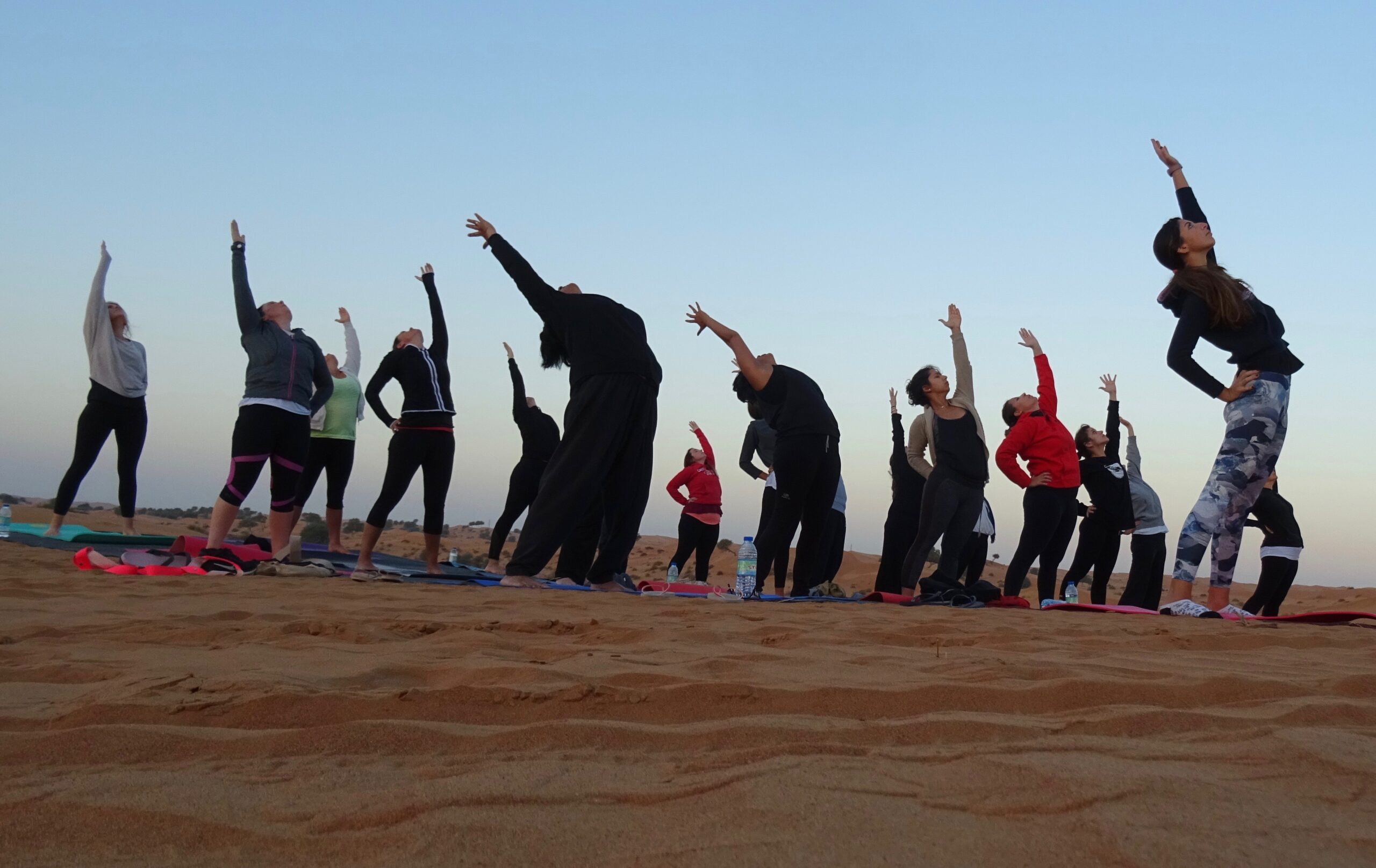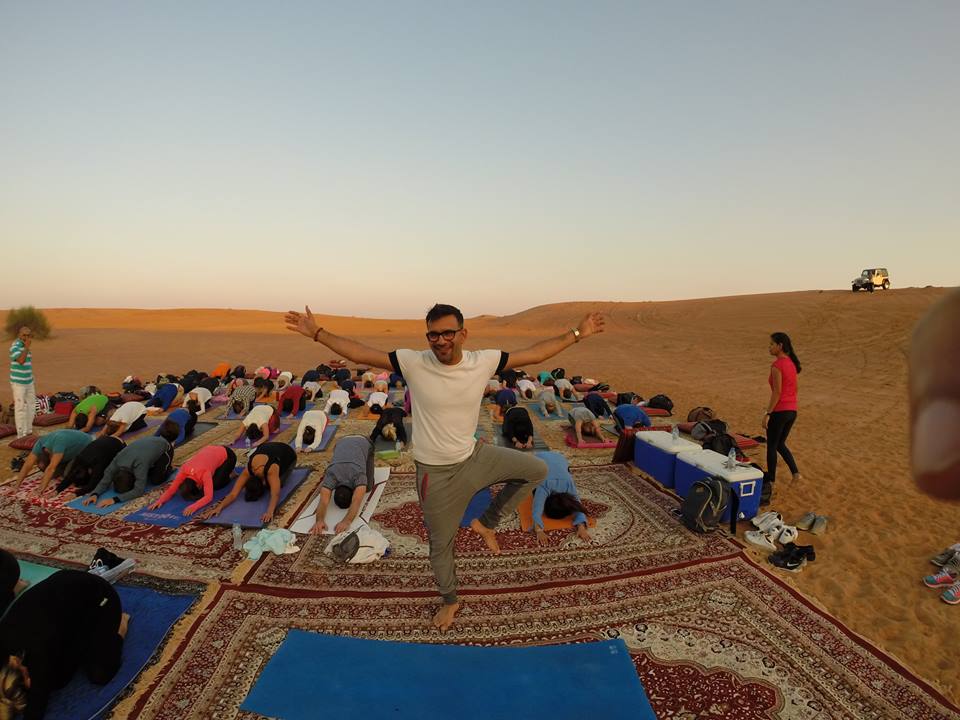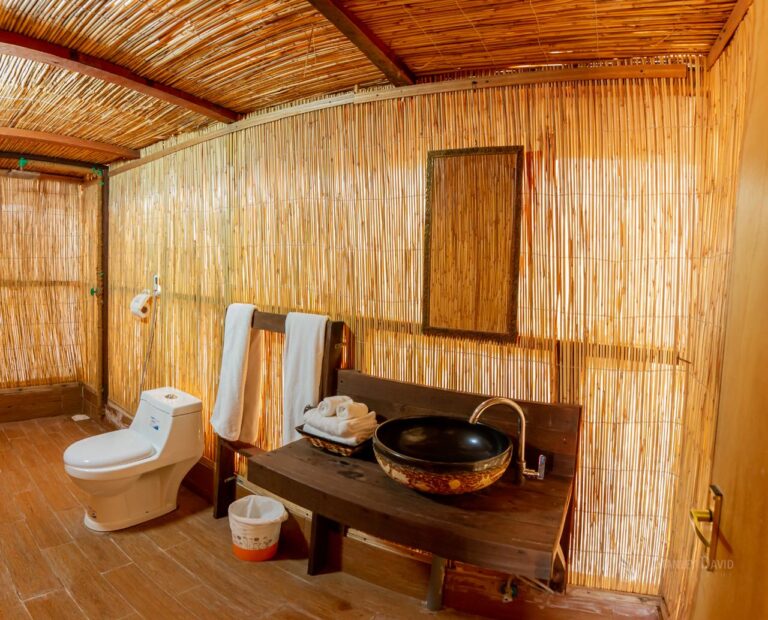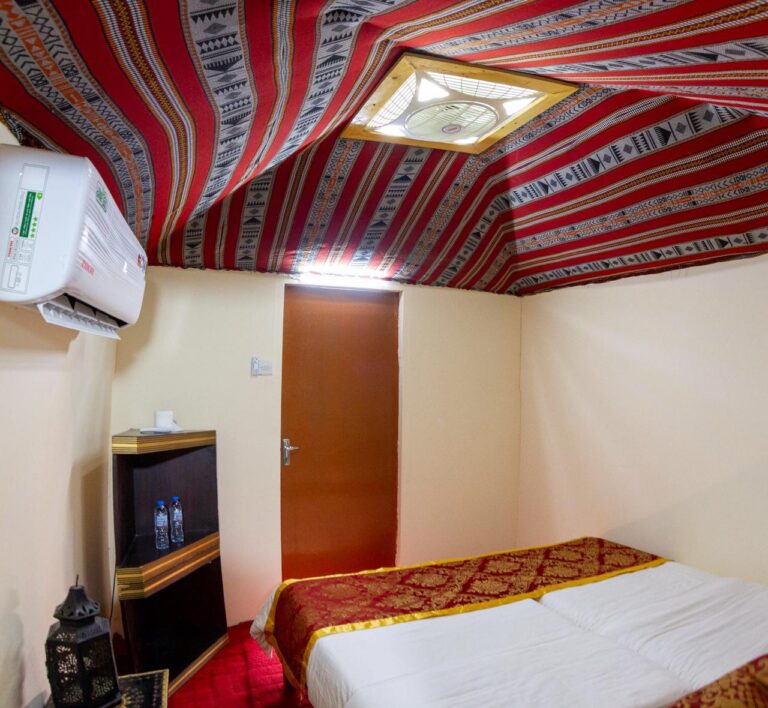 INVESTMENT:
The above prices are inclusive of Yoga instructor's fees, accommodation charges, F&B services, all activities listed above & any taxes/service charges
PRICE INCLUSIVE OF:
All the Yoga Sessions with SUMIT MANAV
Overnight stay in Delux Chalet (equipped with mattress, pillow, blanket, Ac, Toilet)
Private area for Yoga
All the meals
Traditional welcome coffee with dates
Live BBQ Dinner (with veg and non-veg option)
Breakfast
Activities including belly dancing, tannoora dance, special fire dance, henna painting, camel riding
Transportation (if you choose this option)
What do you need to bring along: A Yoga Mat, Blanket, Hand Sanitizer
Kindly note that the last day to book your space is September 25th
We look forward to having you all with us!