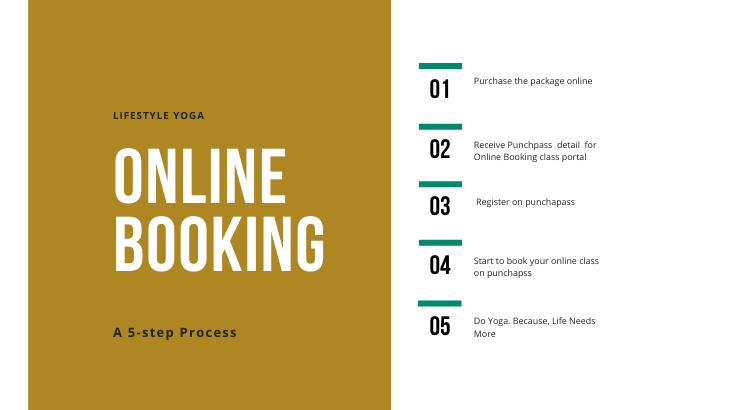 THE DOOR TO HEALTH & HAPPINESS
As we all adjust to a new normal in terms of daily life, the Lifestyle Yoga is committed to offering you a space for self reflection, Authentic Yoga and the tools to help you navigate the current situation.
Our weekly schedule of daily live-streamed classes is now live and we are adding to this on a weekly basis. Each session will be taught by Lifestyle Yogis.
How to access Lifestyle Yoga online classes
We stream our classes live through Zoom. In order to access the classes, you will first need to download the Zoom app to your device. To view on a mobile device, download the Zoom app from the Apple App Store (iOS) or Google Play (Android).
Please book your classes as normal through our online schedule or mobile app. Once you've booked, you will receive a confirmation email containing the Zoom link to join the class. In order to receive this, you will need to opt in to receive Schedule Updates in your communication preferences when you log into your account.
Tips for getting the best out of your class
Practicing at home may come with more distractions, so we recommend that you set the space before starting a class. Gather any props and support you may need, set your mobile phone aside, light a candle or some incense and carve out the time and space for yourself.
If you like to practice music then we will offer a suggested playlist, or alternatively you can have your own music playing.
When you join the class, every student will be automatically muted. You have the option to share your video so that I & other students can see you. This is completely optional, but we have found it does make for a better experience.
After the class ends you have the option to unmute yourself and chat with the teacher and other students should you wish.
Yoga Classes Online – The Best Way to Practice Yoga at Home
Join our yoga classes online as we stream live classes from our yoga studio. The yoga classes are lead by qualified, experienced and dedicated yoga instructors every day. You can attend the online yoga classes at your convenient time and place. When you enrol your name with us for online yoga, your mobile phone, computer or laptop with a net connection becomes your yoga studio. You can attend your daily classes by the best online yoga instructors where ever you are. You can practice yoga at home, the riverside, the top of a mountain and the endless possibilities of convenient places make you immerse in various yoga postures. Slowly, you will experience the bliss of online meditation classes from the comfort of your home.
Advantages of Online Yoga Dubai
The most significant advantage of online yoga Dubai is that you can practice it anywhere. Again, if you cannot go to a studio due to various reasons such as travelling or other personal inconveniences, online yoga classes will reach your living room or the place you prefer to practice. The best online yoga instructors live stream yoga class from our studio, and you can attend it at the same time or save it and practice at a convenient time. Compared to the studio charges, yoga online is cost-effective. The daily practice of online yoga becomes a positive ritual in your life, and it helps you to be closer to the almighty. Contact us today for yoga Dubai, and lead a blissful life.