LSY BE FIT & MINDFULNESS SERIES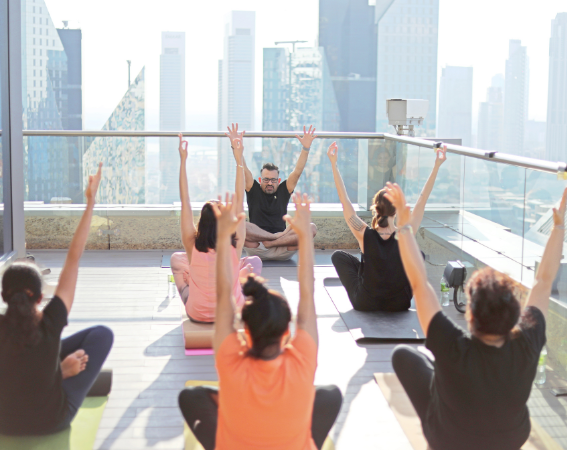 THE DOOR TO HEALTH & HAPPINESS
Adding More To Your Lifestyle!
Unlock the power of physical fitness with this dynamic series! Push your body and mind to new levels that encourage improved body composition, cardiovascular health, muscular strength & endurance, agility, balance and flexibility. Experience an authentic yet powerful class atmosphere every time for optimal habit formation – be ready to take on any challenge life throws at you!
LSY BE FIT & MINDFULNESS SERIES
This series includes the 7-elements of physical fitness, which are 1) Body composition, 2) Cardiovascular fitness, 3) Muscular strength, 4) Muscular endurance, 5) Agility, 6) Balance and 7) Flexibility. Each class in this series is authentic yet powerful, which will make your body and mind soon habituated to these sessions.
Super Flexible plan to suit every yogi
LIVE STREAM CLASS PRICING
Live Streaming – Lifestyle yoga excited to offer the following brand-new package for use on our Live stream yoga session! Please do share these lovely offer with your friends and loved once, so they can enjoy with you these interactive Online yoga sessions.
6 Class Packs (LIVE STREAM)
Expires 20 days from the first use
12 CLASS Packs (LIVE STREAM)
Expires 30 days from the first use
UNLIMITED CLASS (LIVE STREAM)
Join unlimited classes in a month

Expires in 30-Days from the first use