FULL MOON YIN YOGA & CHAKRA AWAKENING
MAy 18th, 2019
Timings: 6:00pm – 8:00pm
The full moon is a time to release what no longer serves us, inviting an expansion of our minds and bodies. During the cycle of the moon each month, we can use the new moon to plant seeds of intention and revisit again at the height of the full moon so that they might come to fruition.
Join us on May 18th for an exquisite Full-Moon Rooftop Yoga & Chakra Meditation experience at Lifestyle yoga brach in Shangri-La Hotel, Dubai – achieve the harmony & balance you've always aspired for!
Leading this workshop will be Sumit Manav, the Founder of Lifestyle Yoga Dubai studios and our core master Yogi.

YIN YOGA-
Most forms of yoga today are dynamic, active practices designed to work only half of the body, the muscular half, the "Yang" tissues. Yin Yoga allows us to work the other half, the deeper "Yin" tissues of our ligaments, joints, deep fascial networks, and even our bones. All of our tissue are important and need to be exercised so that we can achieve optimal health and vitality.
We will begin the Full-Moon Yoga session with Yin Yoga. This style of Yoga targets the deep connective tissues of the body (vs. the superficial tissues) and the fascia that covers the body; Yin Yoga is to help regulate the flow of energy in the body. Yin Yoga is unique in that you are asked to relax in the posture, soften the muscle and move closer to the bone; offering much deeper access to the body.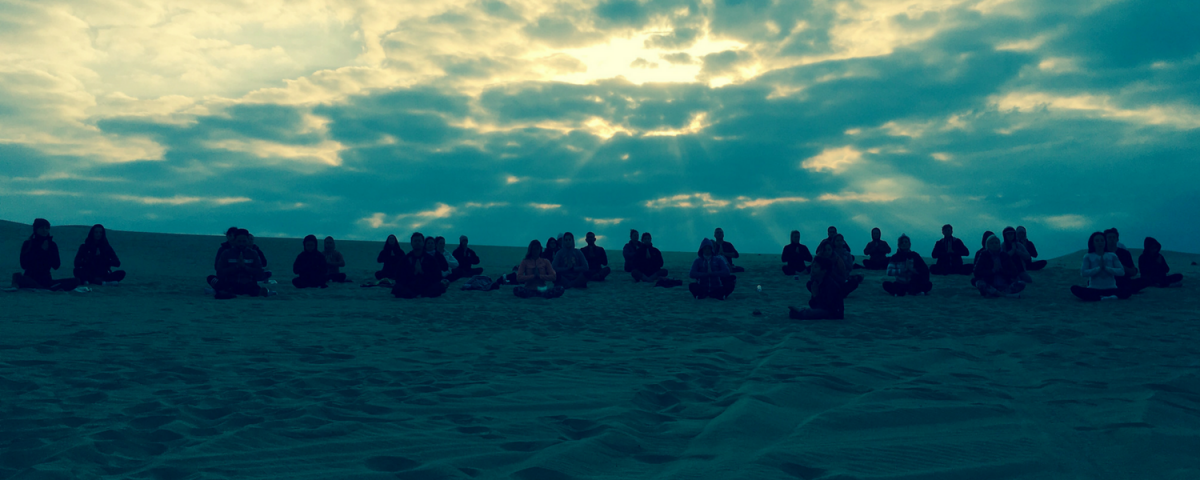 YOGA NIDRA-
Yoga Nidra is a state of consciousness where you are awake but still achieve the benefits of deep sleep as you are guided through the states of relaxation to achieve a progressively deeper state of consciousness. You are directed to relax your body, silence your mind and set a positive personal goal for the upcoming days. It is believed that when you enter such a deep state of relaxation, your subconscious becomes more active, allowing you to work through numerous issues and problems. For this reason, some practitioners view Yoga Nidra as a beneficial treatment for various emotional and mental disorders.
Yoga is really based on the seven chakra system. In this system, there are seven chakra points that lie along the spine, from the base to the crown of the head, and each of these chakra points is responsible for the organs and glands situation in its region. The chakras, though, are responsible for not just the organs and glands, but they are also responsible for our various personality traits and characteristics. Of these seven chakras, one of the most important and fascinating is the Agya Chakra or Third Eye.
 AED 65-/ Only VAT Inclusive
LOCATION:
LIFESTYLE YOGA @ SHANGRI-LA HOTEL DUBAI
Water, towels, shower facilities & valet parking are available for your convenience
Kindly bring your Yoga mat along for hygiene reasons
Valet parking available for your convenience
---
We look forward to seeing you all there! 
BOOKING OPEN:
CALL FOR MORE DETAIL ON- 042546645 or 0552223542