From October 14th, 15th, 20th, 21st & 22nd, 2023 (Over the Weekends)
50-HOUR ADVANCE YOGA TEACHER TRAINING (5-Module)
BEYOND STHULA OR GROSS BODY EXPERIENCE
Lifestyle Yoga invites you to join Sumit Manav for on mind and energy transforming Journey to immerse yourself into Advance + Authentic Yoga Course! That will give an immense yogic experience and knowledge of a lifetime!
We never share your information
Unlock your inner potential through an advanced and authentic yoga journey. This life-changing experience will help you expand your prana, practice mudras and shatkarma, meditate more scientifically in the classical style of yoga, understand Patanjali's Yoga Sutras as well as delve into anatomy & physiology for improved physical practices. Whether you are a student or teacher of this ancient art form – no prior modifications needed!
Just like the Vedanta is the conclusion of Vedas same way this course is the conclusion of whole Hatha & Classical Yoga system!
Embark on a journey to deepen your knowledge of yoga! Take the 50 Hour Advance Yoga program, and join me in unlocking mind-body transformation – rooted in authentic Hatha & Patanjali styles. With 25+ year's experience guiding you every step of the way, be prepared for an unforgettable voyage into self-discovery.
This course is designed in accordance with the Yoga Alliance USA, and will be led by Sumit Manav (a Yoga expert & Founder of Lifestyle Yoga).
WORLDWIDE YOGA ACCREDITED CERTIFICATION
Teach worldwide or wherever you would like to with our accredited course. After completion of the course, you will receive an internationally accredited Yoga teacher certification.
🌟 Discover the Essence of Yoga with our 50-Hour Advanced Teacher Training! 🧘‍♂️
🔐 Unlock Your Inner Potential: Dive into an authentic yoga journey designed to expand your prana, tap into the power of mudras and shatkarma, and take your meditation practice to a whole new scientific level.
💡 Deepen Your Practice: Explore the classical style of yoga, gain a comprehensive understanding of Patanjali's Yoga Sutras, and master the intricacies of anatomy & physiology, enhancing your physical practice.
🌠 Transform Mind & Body: Whether you're a seasoned yogi or a teacher, this course is tailored for you, with no prior modifications needed. Experience a holistic transformation that goes beyond the mat.
🌄 Conclusion of Hatha & Classical Yoga: Just as Vedanta is the culmination of Vedas, this course is the pinnacle of the entire Hatha & Classical Yoga system. You'll emerge with a profound understanding of the essence of yoga.
🧭 Guided by 25+ Years of Expertise: Join our seasoned instructor Sumit Manav as he lead you on this unforgettable voyage into self-discovery. Benefit from their extensive knowledge and experience every step of the way.
Embark on this empowering journey to deepen your connection with yoga. Transform your practice and expand your horizons. 🌿 Secure your spot now and be part of an experience that will resonate with you for a lifetime!
THE MODULE HAS BEEN DEVIDED INTO 5 PARTS
This Advance yoga course is spread out over four 5-Day. You will study practicel and theory  for 8- hours per day. It is advisable to take part in all 5-Days to understand & learn about the whole pranayama course.
From October 14th, 15th, 20th, 21st & 22nd, 2023
Timing: 9:00 am to 5:00 pm
Lunch break for an hour
---
Shangrila hotel: Lifestyle Yoga Studio, Dubai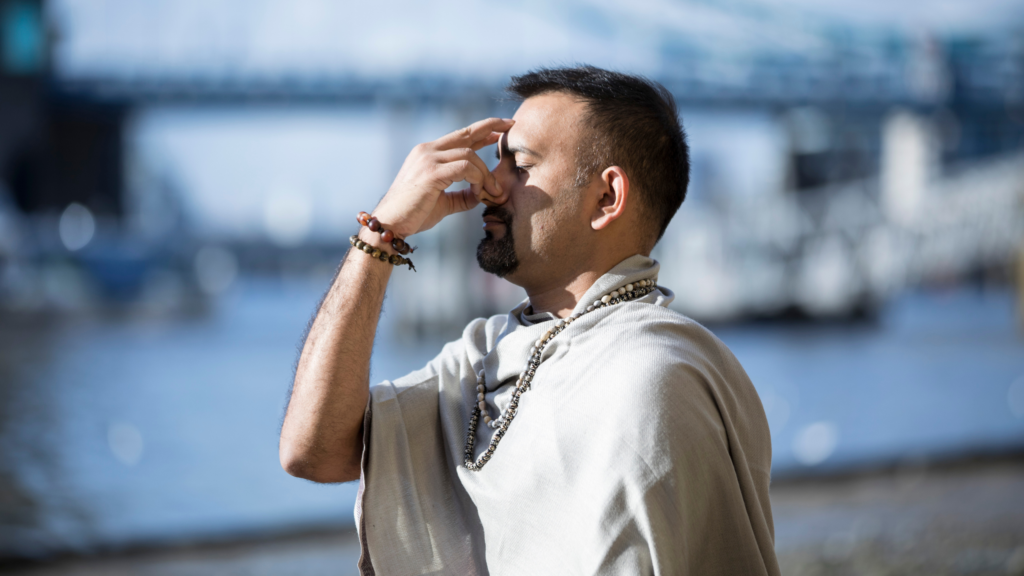 BEYOND STHULA COURSE MODULES
Scientific approach of Asana & Hatha Yoga
Prana & the Role of Pranayama in the journey of yoga
Philosophy & History of Classical Yoga
Mind, Meditation & Mind Management
Establishing the Mind Ritual
Anatomy & Physiology of Asana
50-Hour Advance Yoga Course

Internship at Lifestyle Yoga Studio & Virtual Studio
Internship at Lifestyle Yoga Studio Or Virtual
Frequently Asked Questions
🌟 Elevate Your Practice: 2-Weekend Advanced Yoga Course🧘‍♂️
Calling all yoga enthusiasts! 🌄 Get ready to embark on a transformative journey with our Advanced Yoga Course, thoughtfully spread over two weekends.
📚 Dive Deep into Theory & Practice:
With a commitment of at least 8 hours per day, each weekend is a gateway to in-depth theory and practical techniques. Immerse yourself fully to gain a comprehensive understanding of advanced yoga concepts.
🧭 Why Both Weekends Matter:
To truly grasp the essence of this advanced yoga course, we strongly recommend participating in both weekends. Each builds upon the other, creating a holistic learning experience that you won't want to miss.
🌿 Elevate Your Practice:
Whether you're a dedicated practitioner or aspiring teacher, this course is designed to elevate your practice to new heights. Explore advanced techniques and broaden your yogic horizons.
Ready to dive into the world of advanced yoga? Don't miss this opportunity to expand your knowledge and enrich your practice. Limited spots available, so secure your place now!
Who Can Join and What if I'm Not a Teacher Yet?
Not a problem at all. The vast majority of trainees in this course have no background in Yoga. This course will lead you step-by-step through everything you need to know to start teaching your loved ones or professionally!
To join the course, we recommend participants:
18 years & over
Prior knowledge and experience of any style of yoga will be helpful
A burning desire to grow and learn in the field of Yoga
Get Consult and Guidance Now
+971 566241002