Lifestyle Yoga invites you to join Sumit Manav for 6 days, 50 hours Immersion into a Yin Yoga Teacher Training.
Take your passion for Yoga to the next level; deepen your practice and learn how to teach Yin Yoga and pass your Yogic knowledge to others.
This Yin Yoga Teacher Training course is designed in accordance with the World Yoga Alliance (WYA), REPS UAE & UK Yoga Professionals.
The aim of this 50 hours Yin Yoga Teacher Training program is to improve your practice by working on the many layers of Yoga to strengthen your confidence and solidify your inner voice.
This program will be led by Sumit Manav (a Yoga expert & Founder of Lifestyle Yoga) who will make you master the fundamentals so that you could mark the beginning of your successful path as a Yin Yoga instructor. Aspiring to teach Yin Yoga is a beginning in itself!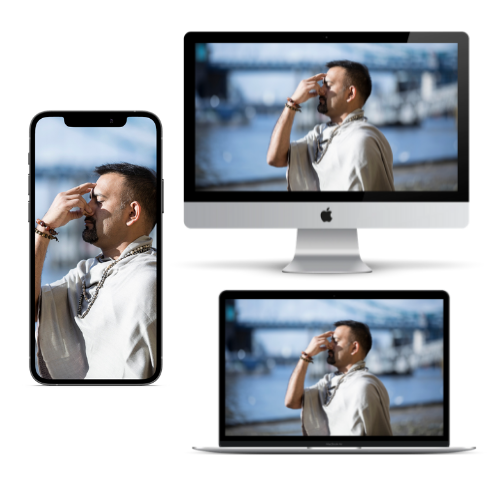 12th ANNIVERSARY OFFER NOW GET 25% OFF
Our goal in life is not to become perfect: our goal in life is to become whole.
Most forms of yoga today are dynamic, active practices designed to work only half of the body, the muscular half, the "Yang" tissues. Yin Yoga allows us to work the other half, the deeper "Yin" tissues of our ligaments, joints, deep fascial networks, and even our bones. All of our tissue are important and need to be exercised so that we can achieve optimal health and vitality.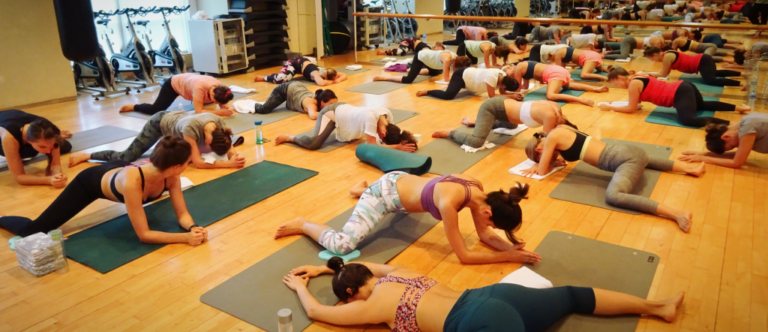 YIN YOGA COURSE CURRICULUM LEVEL-1
The full yin Yoga TTC consists of 2 progressive modules delivered over 6-days, to create a comprehensive 50-hour certification. All modules are taught by Sumit Manav.
Each module includes a detailed lecture and discussion, combined with a led class and ample movement play – so you can integrate the concepts into your teaching through your own direct, embodied experience.
Module 1- Yin Practice & Concept
A modern yogi, with a vision & mission of spreding health, happiness and peace to the world.A celebrated Yoga personality, acknowledged as one of the top 10 Yoga teachers from India. His revolutionary fitness techniques have been well acclaimed by both regional and international media. By understanding modern lifestyles, he has successfully created a fusion of ancient Yoga practices to cure many vexing lifestyle ailments through his brand Lifestyle Yoga.
WORLDWIDE YOGA ACCREDITED CERTIFICATION
With a Lifestyle Yoga certificate, you can teach Yin Yoga worldwide. Our In-Person 50-Hour Yin Yoga teacher training course is accredited with UK Yoga Professional, World Yoga Alliance & REPS UAE.
AED
3500 + VAT


50-Hour Yin Yoga Level -1
( Last Date For Booking May 5th, 2021)
AED
3000 + VAT


50-Hour Yin Yoga Level -1
Early Bird Expires March 30th, 2021
ABOUT WORLD YOGA ALLIANCE:
We are an International Yoga Organization with the Head Division based in India and Thailand. WYA also has Divisions in Europe as well as WYA Member Yoga Organizations and Institutes across the world. Countries include Greece, Cyprus, Argentina and Latin American countries, Hungary, Spain, The Netherland and the other European countries.
WYA Head division consists of a group of professional doctrines who have studied for over 76 years and have practiced Yoga in the field and have created this organization to share the expertise of our knowledge. University Accreditation in all aspects of Yoga, philosophy, Ayurveda medicine, asana practice and life dedication to Yoga has enabled us to set a high standard of teaching practice for anyone who joins one of our yoga teacher training courses regardless of which country you may be attending your yoga course with WYA Certification.
World Yoga Alliance prepares all those yoga teachers or Schools, for the international level, who are capable of giving the knowledge of yoga and for this preparation WYA organized Workshops and conferences at international level that's helps in increasing the knowledge bank and then they become able to teach at international level and We provide them the registration and Certification. World Yoga Alliance Registry provides worldwide recognition of teacher's knowledge, training or courses, and experience. Employers feel confident hiring a high standard yoga professional knowing that your training meets our standards. World Yoga Alliance registered teacher or registered school, may use the name and our WYA trademark logos.
Our Standards are intended to regulate the Yoga Industry and support the integrity of a Registered Yoga Teacher or a Registered Yoga School. World Yoga Alliance registers yoga teachers from all traditions and styles and yoga schools whose teacher training programs (200 hours / 300 hours / 500 hours or above training courses) meet the standards outlined above.
GENERAL BENEFITS FOR WYA CERTIFIED YOGA TEACHER (CYT)
If you had completed any educational level of yoga teacher training course with World Yoga Alliance certification via our Divisions or accredited Member Yoga schools/Institutions then you can achieve these all benefits from our organization.
The Certified members are able to use our services and benefits for a lifetime and we offer our certified member yoga teachers the following benefits:
Such as:
Free Internship course for the upcoming two years with any Other Division of World Yoga Alliance (student must provide "Identification number" to qualify)
Free lifetime membership to assistance and organizational support for establishing a yoga studio / Center / School or Unite (certified members must register first)
Reduced teacher registration fee – 25% off.
Free ongoing educational support in the form of conferences, seminars, and workshops;
Free Advertisement / Promotion for yoga classes or workshops on our website.
CYT Members are able to create an account and profile on our community website.
GET IN TOUCH FOR ANY QUERIES