6- DAYS YOGA FOR LONGEVITY CHALLENGE
with SUMIT MAANAV
DATE: JAN 28th - 2nd February, 2023
Rejuvenate your body and mind with our powerful Yoga for Longevity Challenge! Embrace this life-enhancing journey to invigorate yourself – sign up today.
Embark on our 6-days Yoga For Longevity Challenge and discover ancient practices guided by world-renowned teachers. You'll receive tools that will energize yourself while relieving stress – allowing your body to recover quickly with a newfound inner peace.
Yoga for longevity is an excellent way to stay in tune with your body, mind and soul throughout various seasons of life. This program not only helps you get started with yoga but also offers support in reviving and adapting your existing yoga practice. Through a combination of yoga classes, one can experience relaxation while managing pain, increasing flexibility, improving mindfulness and providing self-care. These sustainable practices promote joint health, mobility and relieve stress so that you can enjoy ongoing benefits as you age. Join this program if you're looking to set yourself up for a long and vibrant life!
Yoga is a great way to stay healthy as you age!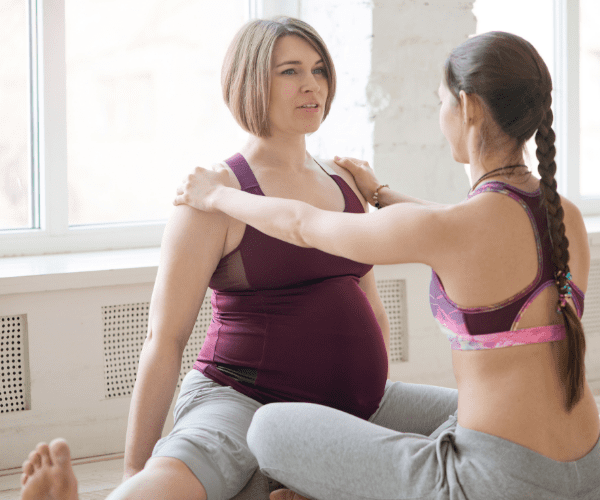 6- DAYS YOGA FOR LONGEVITY SCHEDULE
Release and Let Go
Fuel up for the day and get your joints moving with our Yoga for Longevity Challenge! This short and gentle joint release session will help explore how far you can move each bone in your body, keeping it limber and pain-free no matter what activities lie ahead – from commuting to work or hitting a mountain trail. Prepare yourself now before taking on more challenging practices later.
.
Yin Yoga To Awaken
In this Yin Yoga and Breath Work class, you'll learn how to let go of daily stresses so that you can feel energized and ready for a fresh start. Together we will pause, create space within ourselves with deep breaths in order to relax our chronically over-stimulated minds into an inner state of peace. Exhaling is the key – exhale what no longer serves your heart's highest intentions!
Full Body & Mind Awakening
Get back into your body and feel the stress melt away with this full-body awakening flow! Take a few moments to yourself throughout the day – whether you're waking up, taking a break from work or winding down – and step onto your mat for some well deserved relaxation. Feel revived within minutes as tension fades away allowing peace & comfort to fill its place in your beautiful soulful being.
Mindfulness Movement
Allow the gentle flow of this meditation to usher in a sense of openness and ease. Let your movements, poses, and breath bring you into an enlightened body-mind connection – perfect for seated contemplation.
Yin for Anti-Aging
Balance your active lifestyle, build resilience, and promote gracefully aging with Yin Yoga! Our sequence of poses is accessible to everyone regardless of skill level or age using a wall and props. This practice offers the perfect combination – you can return to it over and over again for joint health improvement all while extending longevity in life.
From Body to Breath to Mindfulness
Enjoy a mindful, grounding yoga practice that allows you to settle into your body and soul. Start by reclining in poses that renew your system before transitioning into active postures designed to liberate the hips and spine. Clear away anxiety as you end with enveloping seated stretches focused on breathwork which soften tension for an overall sense of calmness and contentment.
Book Now & Start to feel younger again
6- Days Yoga For Longevity Challenge
6-Days Yoga for Longevity
6-Dasy Anxiety Releif (Online)
6-Dasy Anxiety Releif (Online)