6-DAYS PCOS and PCOD Yoga Workshop

It's time to start your journey towards a more healthier you.
Date: Jan 21st, 23rd, 25th, 28th, 30th & 1st Feb, 2024
Timing: 11:30am -12:30pm & 7:30pm – 8:30pm
Are you looking for a natural way to manage the symptoms of Polycystic Ovary Syndrome (PCOS) and Polycystic Ovary Disease (PCOD)?
Our 6-day workshop is specifically designed for women with PCOS and PCOD, and will focus on yoga postures, breathing techniques, and meditation to help reduce stress, balance hormones, and improve overall well-being. This course has been developed by Sumit Manav & his team of experienced yogis who are knowledgeable in working with individuals with these conditions. Each day we'll explore different yoga poses to build heat, strength practice breathwork, relaxation techniques.
Take this opportunity to nourish your mind body & soul along our journey together! Join us as gain access to self care skills you can use long after the program ends! Let healing begin through yoga practices that target the root cause of your condition accompanied by holistic lifestyle guidance tailored just for you.
Sign up now for our 6 Day Yoga Immersion program – don't miss out on this special offer available only here at PCOD & PCOS Workshop online & In Studio!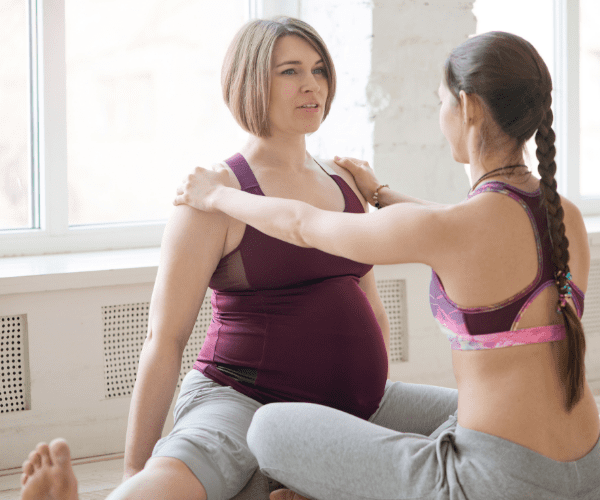 PCOD/PCOS IMMERSION HEALING PROGRAM
Introduction to PCOS and PCOD
Overview of the symptoms and causes of PCOS and PCOD
Discussion & practice of how yoga can help manage these conditions
Yoga for Stress Management
Yoga class to reduce stress and promote relaxation
Breathwork and meditation techniques to help calm the mind
Yoga for Hormone Balance
Yoga class to help regulate hormones and improve reproductive health
Discussion of how nutrition and lifestyle can impact hormone balance
Yoga for Insulin Resistance
Yoga class to improve insulin sensitivity and reduce the risk of diabetes
Discussion of how diet and exercise can help manage insulin resistance
Yoga for Inflammation
Yoga class to reduce inflammation in the body
Discussion of the link between inflammation and PCOS/PCOD
Yoga class to increase energy and reduce fatigue
Discussion of the impact of stress and sleep on energy levels
Yoga for Digestion
Yoga class to improve digestion and reduce bloating
Discussion of the impact of diet on digestion and PCOS/PCOD
Yoga class to build strength and flexibility in the body
Discussion of the importance of regular exercise for PCOS/PCOD management
Book Now & Start the Jorney to Heal
12-DAYS PCOS/PCOD IMMERSION HEALING IN STUDIO
12-DAYS PCOS/PCOD IMMERSION HEALING (ONLINE)
12-HOUR LIVE OR RECORDED SESSION
6-Days Pcod/ Pcos Healing