200Hr Yoga Teacher Training UK
From September 16th, 2023
Transition Into A Rewarding Career As A Yoga Instructor With The Lifestyle Yoga "Find your Essence And Live It"
YTT Programme
We never share your information
Yogis Experience and Highlight of 2022 Yoga Teacher Training
About 200-hr
Hatha, Raja & Vinyasa Teacher Training
From September 16th, 2023
Take your passion for Yoga to the next level; deepen your practice to learn how to teach and pass on your Yogic knowledge and love to others.
World-class renowned Teacher Yoga Training, brought to you right in the heart of UK. 200-Hour yoga teachers training course is designed in accordance with the Yoga Alliance USA.
This multi style 200-Hour Yoga Teacher Training course will improve your practice while working on the many layers of Yoga to strengthen your confidence and solidify your inner voice.
Aspiring to teach Yoga is a beginning in itself; this program will be led by Sumit Manav Yoga expert, Yoga gurus who will make you master the fundamentals so that you could mark the beginning of your successful path as a Yoga instructor.
Graduates who successfully complete the program are eligible to become RYT's (Registered Yoga Teachers) at a 200-hour Level and qualify to teach internationally.
Accredited with Yoga Alliance USA
16 September – 11th December 2023 Yoga Alliance 200-hr In-Person course in Dubai with Sumit Manav
Instructors are in huge demand. Graduates currently teach online, in yoga studios, fitness centers, and privately.
The last chance discount ends in…
Our 200-hour Yoga Teacher Training Curriculum Aims To
Prepared students around the principles of Yoga
Train participants about how to adopt a proper Yogic-friendly lifestyle
Educate about requirements needs for the healthy development of successful yoga instructors.
Understand the methodology of effective Yoga teaching
Learn various techniques that are necessary for Yoga teaching
Develop the capacity to organize and lead Yoga classes
Help participants learn & understand the fundamentals of Yoga
Why choose Lifestyle Yoga World?
Lifestyle Yoga is an international yoga teacher training school with a yoga center in UAE and the United Kingdom. We provide internationally accredited professional yoga courses and training while maintaining the authenticity of the traditional teachings.
Why are we unique? Detailed Program Overview
"Find your Essence And Live It" is the motto of our yoga teacher training program.
Have you been waiting to do a Yoga course in Dubai that has all the elements and flavor of the traditional teachings of the modern approach? Then don't miss our Sep 2022 In-Person yoga teacher training course.
We aim to offer this unique-13 weeks 200-hour In-Person program in a wholesome way where students will not only grasp the technical aspect of yoga but also experience the essence of yogic lifestyle and culture.
We would like you to experience the warmth and sincerity of the ancient way of learning with high inner awareness and inspiration.
Extended Individual attention and question-answer sessions will available.
The course is designed with initial preparation time that will help students to break free from the conditioning of worldly roles to the authentic self. This openness will help you to tune in with yogic ways and the spiritual aspects of yoga.
Spiritual, Healing & Bonding with classical instrumental music, mantra chanting, gong bath, Havan, Bhajans
Courses are taught by renowned Indian teacher Sumit Manav who has more than 22-years & 30,000-hour teaching experience internationally.
The syllabus is inspired by Dev Sanskriti University Haridwar, Aayush & in accordance with Yoga Alliance USA.
Includes Access to Content Library
Includes lessons from Bhagwad Gita, Patanjali Yoga Sutra, hatha yoga pradipika & Vedanta
Individual attention to enhance the uniqueness of each individual to build deeper confidence in them to become great yoga teachers
Manual, books and Kit is included in the fees.
Review From Previous Course
Let's define what really makes a "GOOD" Yoga Teacher…
Lifestyle Yoga is an international yoga teacher training school with a yoga center in UAE and the United Kingdom. We provide internationally accredited professional yoga courses and training while maintaining the authenticity of the traditional teachings.
All of the above will be part of the focus of our upcoming 200-hour Yoga Teacher Training in Dubai, Spots are filling up FAST! If you want to book your spot, please reply "Yes, I'm in!" and we will send you all the information.
We will be following the Curriculum guidelines by Yoga Alliance to ensure a wholesome Teacher Training experience.
Bandha, Kumbhaka & Shat Kriyas
Yoga Anatomy & Phyisology
Teaching Methodology & Techinques
Yoga Teacher Ethical Guide
Running Your Own Yoga School
From September 16th for over the 13 weekends.
Fees Structure 200-Hour TTC
AED
9999 Until April 15th, 2023
AED 10999- From Apr 16th - 15th Jul AED11,999 From Jul 15th - Sep1 10th
Save your spot now with a deposit of AED1500
The Best 200 Hour Training Online in Dubai
Lifestyle Yoga is the industry leader in 200 hours yoga teacher training in Dubai. We have been providing online classes and teacher training for the last two decades. Our 200 hours yoga teacher training Dubai are accredited, and persons trained in our institute hold high positions in various yoga centres and academies. There is a huge demand for yoga teachers now, and 200 hour yoga training Dubai will help you build an amazing career in the yoga industry. Our courses cover all the departments of yoga, including all the asanas, meditation, philosophy and more. Our training programs are worthwhile and provide you with an enriching experience, even if you are a teacher already.
Our yoga 200-hour training online course not only imparts the knowledge and practicalities of yoga but also instruct how you can become a renowned teacher in the most authentic way. Join our yoga studios Dubai to kick start an amazing career in yoga teaching and training.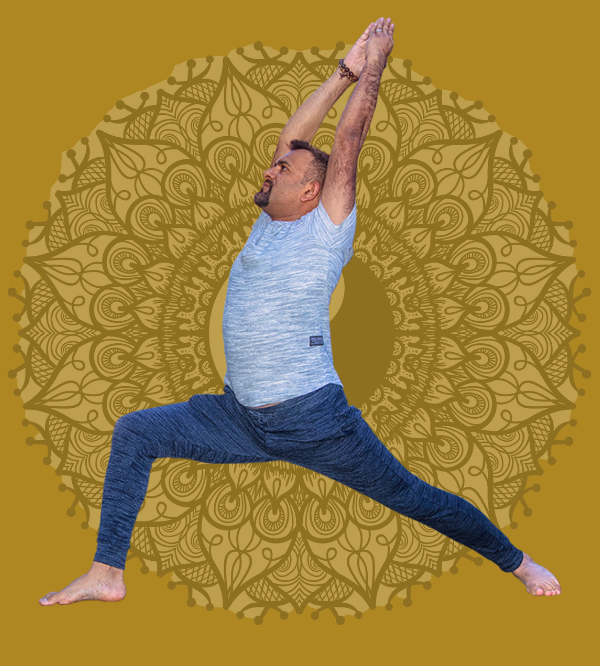 SUMIT MANAV
Founder of Lifestyle Yoga (Lead Teacher)
Sumit's journey began at the early age of 14 in a North Indian town in Uttar Pradesh (India). He then proceeded to the Himalayas..
Shristi Sharma
Voice coaching, Mantra Chanting
My name is Srishti, I am from Haridwar and am proud that I was born in that holy city where the river Ganga flows.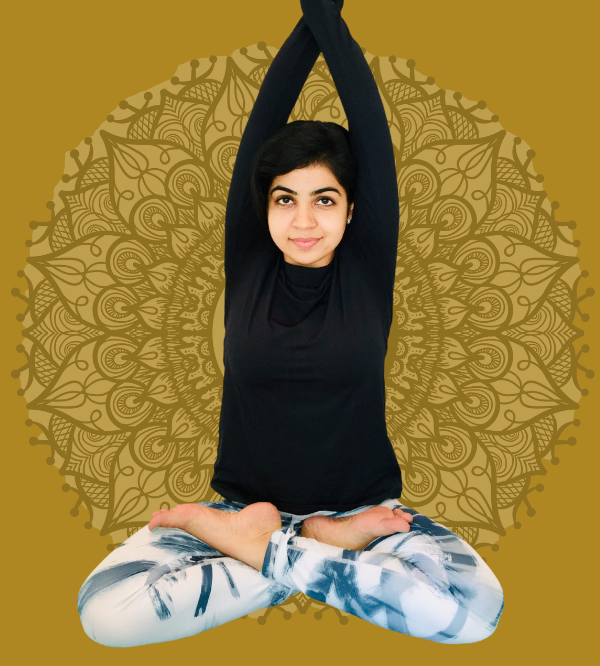 TANU DHAWAN
Creative Class & Breath Teacher
My first memory of Yoga is when I first saw my mother doing Sun Salutation when I was young. Since then and under the guidance of my mother I chose this path of wisdom and realization.